Contact
The best way to reach us? Pick up the phone and dial, call, pitch.
---
Pitch Publicity
888c 8th Ave. #259
New York, NY 10019
212-757-3419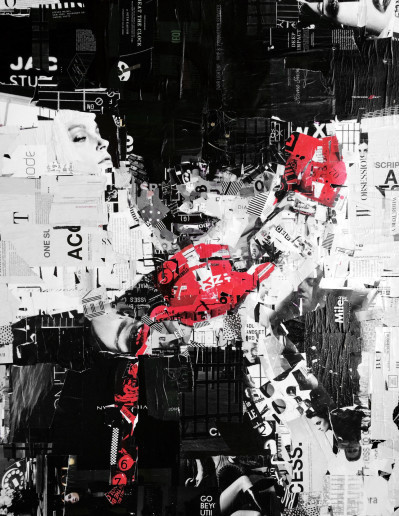 "My real subject in the figurative women is the study of 'Fierce'. Strength, honesty, vulnerability- admired with utmost respect."
~New York born artist, Derek Gores recycles magazines, labels, data and assorted found analog and digital materials to create his original collage portraits.
---
Recommended Partners
---
"Without publicity there is no prosperity." – Soviet physicist Yakov Borisovich Zel'dovich (1914-1987)