Biography: Christopher Speed, MND, ADP is a dietitian and nutritional scientist who has worked in a variety of clinical and wellness settings with the aim of facilitating health through evidence-based nutritional science and sound behavior modification change with the ultimate goal of translating the complex science of nutrition into the familiar language of food.
Speed is a much sought after presenter on a variety of health related issues by taking into account up-to-date nutritional science and chronic disease trends and has worked extensively with omega-3 fatty acids and vitamin K2 research-based projects. He uses his knowledge of key trends among the changing food, nutrition and supplement landscape to help produce informative and engaging information to the public.
Speed earned his Master of Human Nutrition and Dietetics from the University of Sydney and continues his academic work as an associate editor of the European Journal of Cancer Prevention. Additionally Speed serves an adjunct lecturer at New York University, Nutrition School.
---
Media Samples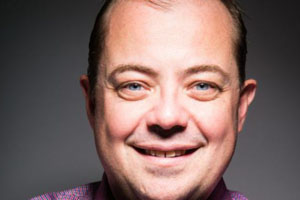 "Tom Joyner Morning Show" (National)

CBS TV (Tampa-St. Petersburg, Fla.)

News Channel 8 (Washington, D.C.)

ABC TV (Tampa-St. Petersburg, Fla.)

WEAA-FM NPR Affiliate (Baltimore, MD)

FOX TV (Baltimore, MD)

FOX TV (Chicago, IL)

Daytime TV (National)