Biography: Gail Barnes, Ph.D., is a technology, food and sustainability expert who has consulted with companies worldwide on product sustainability innovation with composting and recycling strategies, as well as, navigating food safety and regulatory processes and procedures and advising on consumer insights and evolving trends. A self-titled devotee of all things shiny, electronic and buzzing, Barnes has earned a reputation online as a social media influencer for tech companies, sustainability startups, music bands and conservation organizations.
Barnes began her career as a high school teacher, and her corporate career with Unilever in South Africa. Following a move to Sweden-based packaging multinational Tetra Pak, she was based in Europe for many years where she worked directly with the vice president of environmental affairs on end-of-life strategies for packaging. After a move to the United States she worked on developing a global Tetra Pak Extended Shelf Life (ESL) Application Center dedicated to helping customers process and package their products so they stay fresh longer, thereby helping to eliminate food waste. In that role, she worked with the research and development team in creating packaging to protect the nutritional value and taste of food, as well as in educating the consumer on technology advances. Prior to founding her own company, she worked as vice president of technology and packaging for the Innovation Center for U.S. Dairy and Dairy Management Inc. In that position, Barnes helped the dairy industry realize its sustainability goals by working as an expert resource internally, and directly, with processors, manufacturers and transporters.
Barnes' passion for sustainability and the environment has led to her work in several global environmental initiatives including the development of packaging to protect the nutritional value and taste of food. Her career has helped her gain insight on industry technology issues and consumer trends and education practices. Building upon her expertise, Barnes has gone on to speak at international conferences on various topics including sustainability, smart packaging, ESL and smart shopping. To give back, Barnes works with nonprofit organizations to source funds for resource development and the execution of sustainability projects, as well as working with charities on causes. She has secured upwards of $2.5 million in donations for organizations, with charitable gifts from individual donors totaling more than $70,000. She is also a volunteer for the US Composting Council.
Barnes has an extensive business network and online verified Twitter presence with approximately 60,000 followers. She is ranked as the No. 5 most influential social media influencer on plastic pollution (just above actor, Leonardo DiCaprio) by Onalytica. She founded the Global Dairy Innovation Network on Linkedin which has nearly 23,000 members, and serves as the social media community manager for investor, venture capitalist and musician Roger McNamee (@Moonalice), where she has helped him to grow his band's social media presence to more than half a million followers.
South African born and educated, Barnes is multilingual and has a Master of Science degree in Biology and a Ph.D. in Applied Chemistry – Food Science from the University of Natal. She earned her Master of Business Leadership from the School of Business Leadership at the University of South Africa.
---
Media Samples

NBC TV (Boston, MA)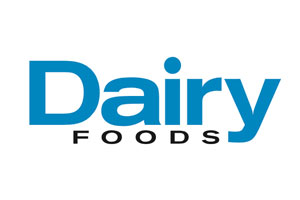 Dairy Foods (National Trade Magazine)

NBC TV "NW New Day" (Seattle, WA)

VOA TV (International)

TV "Environmental Report" (Seattle, WA)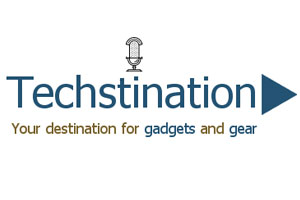 Techstination (National)